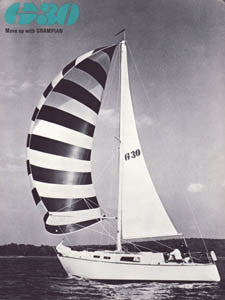 Grampian 30 Brochure Package
Copy of Manufacturer / Promotional Brochure. This is NOT an Original Brochure, but a COPY.
Date: 1970s
Pages: 20+ pages in B&W
Size: 8.5 x 11 opens to 11 x 17
Condition Details: New Copies
Brochure Details: Includes brochure, spec list, sail plan diagram, price lists, etc.